The Positives and Negatives to Being a One-Man Wolf Pack
I talk with my close family or friends about upcoming adventures, the first thing I am asked is, "Who are you going with next weekend?" or "You're not going alone right?" If my response differs from anything other than "Yeah, my girlfriend," or "Yeah I'm going with a couple of guys from the office," a look of worry, confusion, or frustration (or all three) seems to flush their face. While it seems strange to want to travel alone, lots of people do it every year. Some of my close adventure buddies have traveled long stretches of the country by themselves. Of course, traveling alone isn't always glamourous- or practical. There are issues with safety and increased expenses that are by-products of solo adventuring.
Over the last few years living in northern Arizona, I've visited some incredible places- sometimes flying solo, sometimes with a close friend. I've learned a lot about the positives and negatives for traveling solo.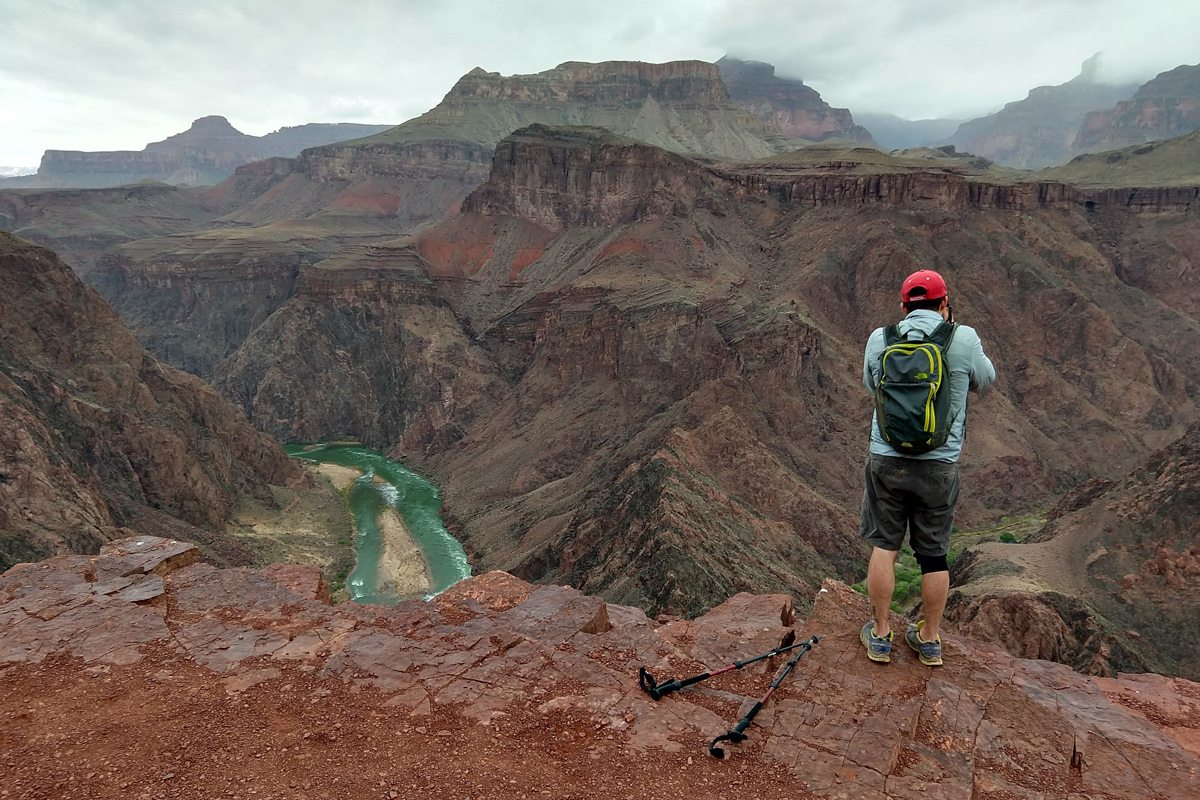 The Good
1) Freedom
You are not on anyone's schedule but your own – which means, you are free to do what you want, when you want. You are in charge of your own destiny and it's completely up to you on what you see, do, or eat. For me, that means I can be as lazy or adventurous as I want to be- and there's no one there to judge! The freedom is a refreshing treat from everyday existence, deadlines, and having people depend on you being on time. So if you are traveling alone, don't feel guilty about sleeping past 8!
2) Self reflection
Being alone in the woods, tent, kayak, or something similar allows you to experience inner peace. Another way of putting it: whatever you end up doing, there's no one there to talk to. In my experience, I'm more in tune with my feelings and emotions because I'm not worrying about the thoughts or feelings of others. In addition to the peace of mind, letting my thoughts run free is great way to ignite the spark of creativity. I've come up with many ideas for both personal and professional projects while traveling alone- including this blog!
3) Forced interaction
Traveling alone, unless you're in the middle of nowhere, eventually you will need communicate with people on your own. There's no "Honey, go in and ask them for recommendations on what to do in this town." There's also no close buddy or partner to share laughs and swap stories with at the bar. Traveling solo forces you to interact with people that you don't know. In my opinion, I see this as a chance to develop confidence and comfort through having to talk to complete strangers.
4) More relaxing
The adventures that I choose when traveling alone tend to be on the safer side. Selecting high-risk activities when alone is never a smart move. For me, every activity is more-or-less "watered down." When I'm alone, I spend more time on low intensity hikes, reading in a coffee shop, or lounging at camp in my hammock. As a result, I tend to spend most of my solo ventures being well rested, full, and comfortable. Summarizing: solo venturing produces a more relaxed state of mind.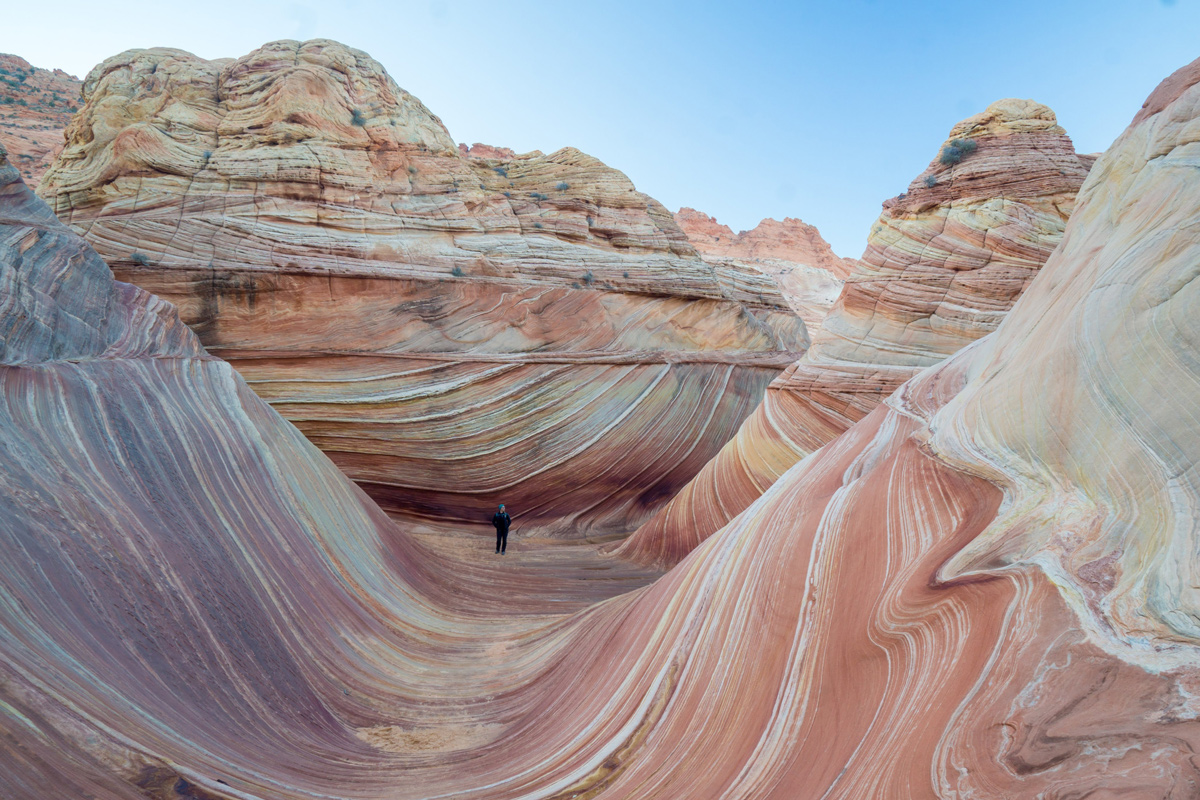 The Bad
1) Worry
I've had some scary experiences while alone. Although my negative experiences were caused by animal encounters, there are lots of things to worry about. Weather, inappropriate human encounters, injuries, and animals are all part of the traveling experience and can be negative one if you are at the wrong place at the wrong time. Although traveling solo is relaxing (as mentioned above), there are reminders that things can turn sour quickly. All it takes is for a poor weather pattern to come into the forecast or some equipment failure that can make things interesting in a hurry. All of the speculation and "what-ifs" can cause worry to flood your mind if you are not careful. Fortunately, there are usually a lot of precautions or actions that can preemptively remediate a bad situation or prevent it altogether.
2) More Expensive
This may be fairly obvious, but not splitting the cost of things between other person is a real factor of traveling solo. Everything costs more- from gas to breakfast. In addition, driving become longer and packs become heavier. Unfortunately, there's not much that can be done besides buying supplies in bulk, not traveling as far from home, and adopting a more minimalistic traveling style to lessen the load of your campsite and pack.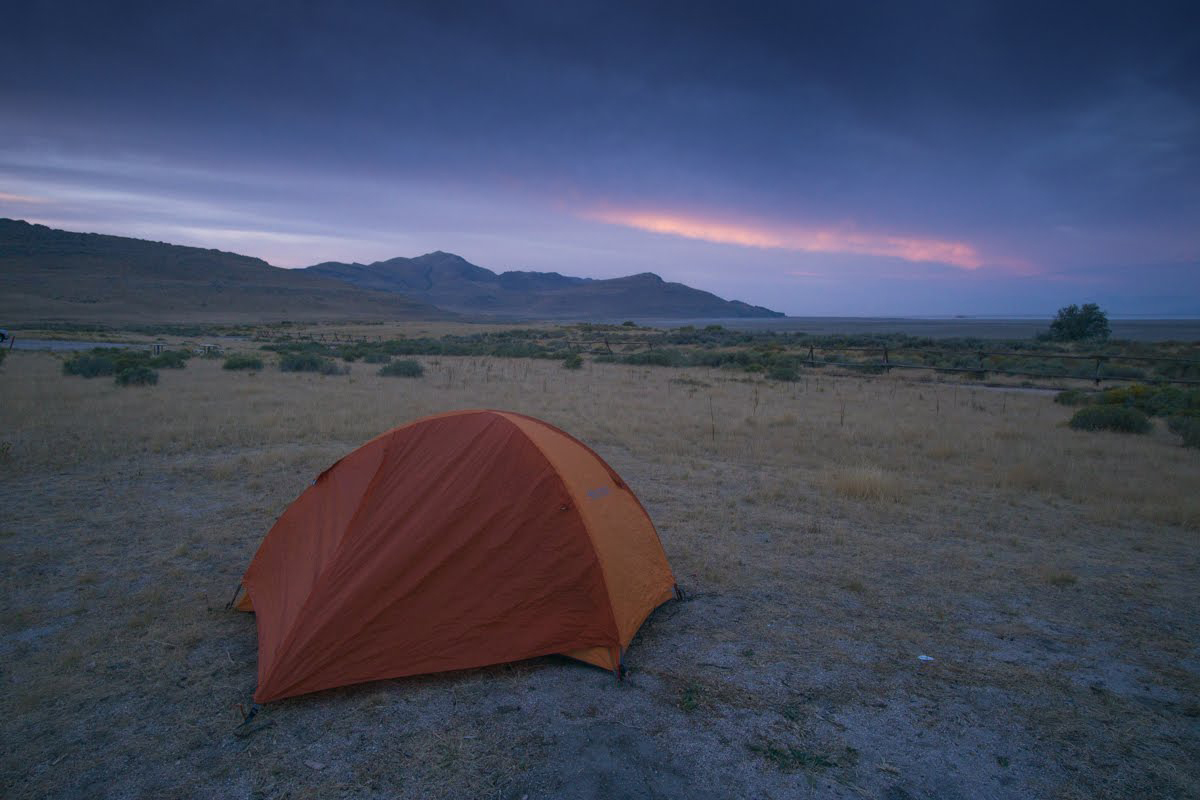 The Ugly
Safety and accessibility of help
As mentioned before, I had some scary experiences while traveling alone. If you do get yourself into a bad situation, you won't be able to rely on a travel partner for support or to fetch help. For example, if you break your leg in the wilderness, it's up to you to call for aid or crawl to the nearest car. There are ways to curtail this! Remember the three "ps:" Planning, Preparation, and People:
A) Planning
Do your research and figure out what specific towns, roads, or trails you will be on and analyze your ability to get there. In addition, think about the resources or equipment you'll need for your selected activity. For example, if you drive a Ford Focus, you won't be able to get to a campsite that requires a 4×4 or four-wheel drive vehicle. Choose another spot or rent a 4×4. If you are visiting a canyon system, ask yourself if you have the physical ability to scramble large boulders or through tight spaces. If not, choose a different spot.
B) Preparation
Prepare for the worst. If I'm going somewhere remote, my jumper pack needs to be charged, spare tire full, and my reserve water container full. If going outside, make sure you check the weather and bring a multitude of different clothing options with you. You can always take off layers or put layers on- but you need to have them available!
C) People
Always, always, always tell someone where you are going and when you are expected back. If traveling in the wilderness, let them know your exact coordinates, what trails you'll be on, and where you are camping. In addition, provide exact instructions on what organizations to contact if they do not hear from you within a certain amount of time. It's not unusual for me to give my parents the phone numbers of local Search and Rescue groups when I'm out in the wilderness.
Although things can (and will) go wrong when you travel, by staying proactive you can potentially curtail some bad situations or lessen the blow of disasters that could happen.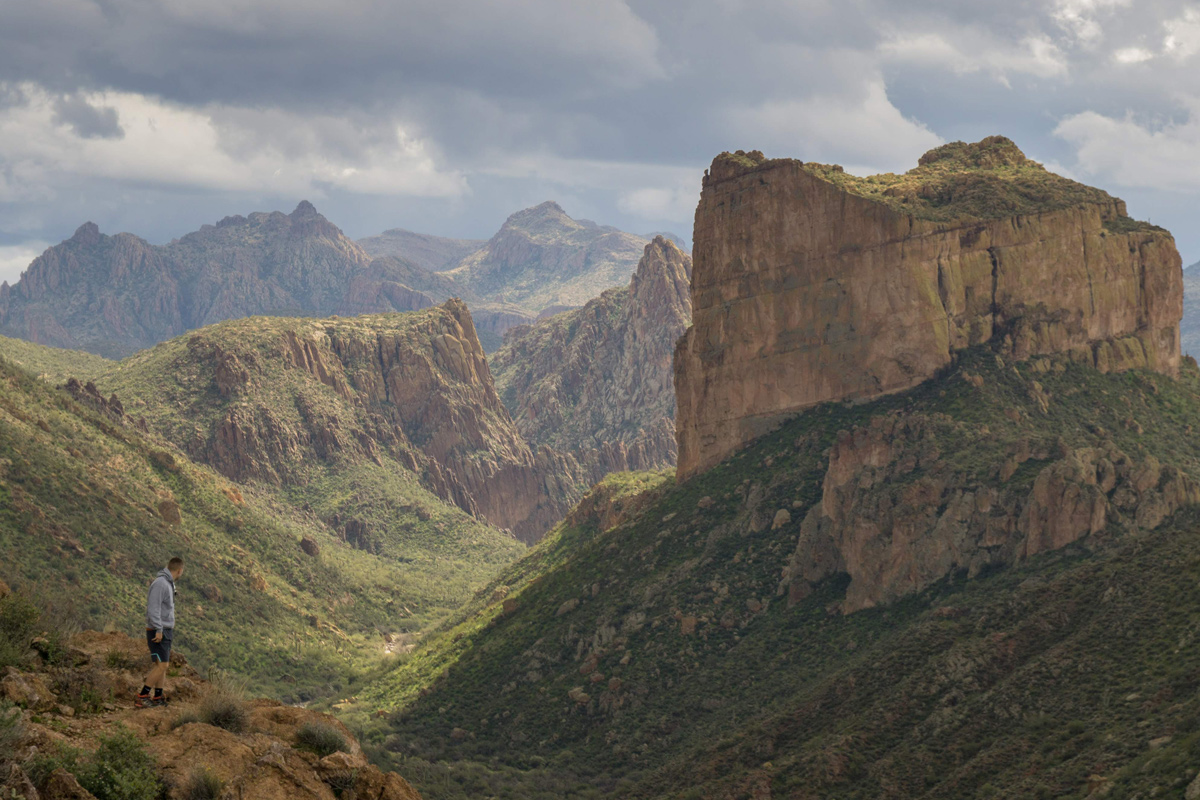 In Summary
Traveling alone is a great way to get to know your inner self. I've learned the most about myself while disconnecting from the everyday chaos and reconnecting with nature. Worry is your greatest internal battle and can be alleviated by staying alert, knowing your limits, and having a plan if something does happen to you.
So what are you waiting for? Get out there and have a safe, smart, and spectacular solo adventure!