Located in southwestern Colorado, Durango is a Microadventurers dream come dream. Nestled between the La Plata Mountains and the San Juan Scenic Byway, Durango is a rugged adventure-based town with plenty of Microadventure options when it comes to mountain biking, skiing, hiking, climbing, and spending some time out on the water. All these Microadventures blend seamlessly with the vibrant nightlife and a plethora of restaurants for those times when you are not out in nature.
Here is a list of 7 reasons you should visit Durango, Colorado on your next trip:
#1 Durango's mountain biking scene
Mountain biking has long been a favorite sport of those living in and around Durango and it shows with the number of well-cared-for trails that surround this community. In fact, these mountain bike trails are quite well-known, and people travel from all over the world to try them out. A few of the best trails include Horse Gulch, Spur Line Trails, and Phil's World. Don't forget to tempt fate at the Purgatory Mountain Resort trails as well.
#2 Hiking and backpacking in the La Plata's, San Juan National Forest, and Weminuche Wilderness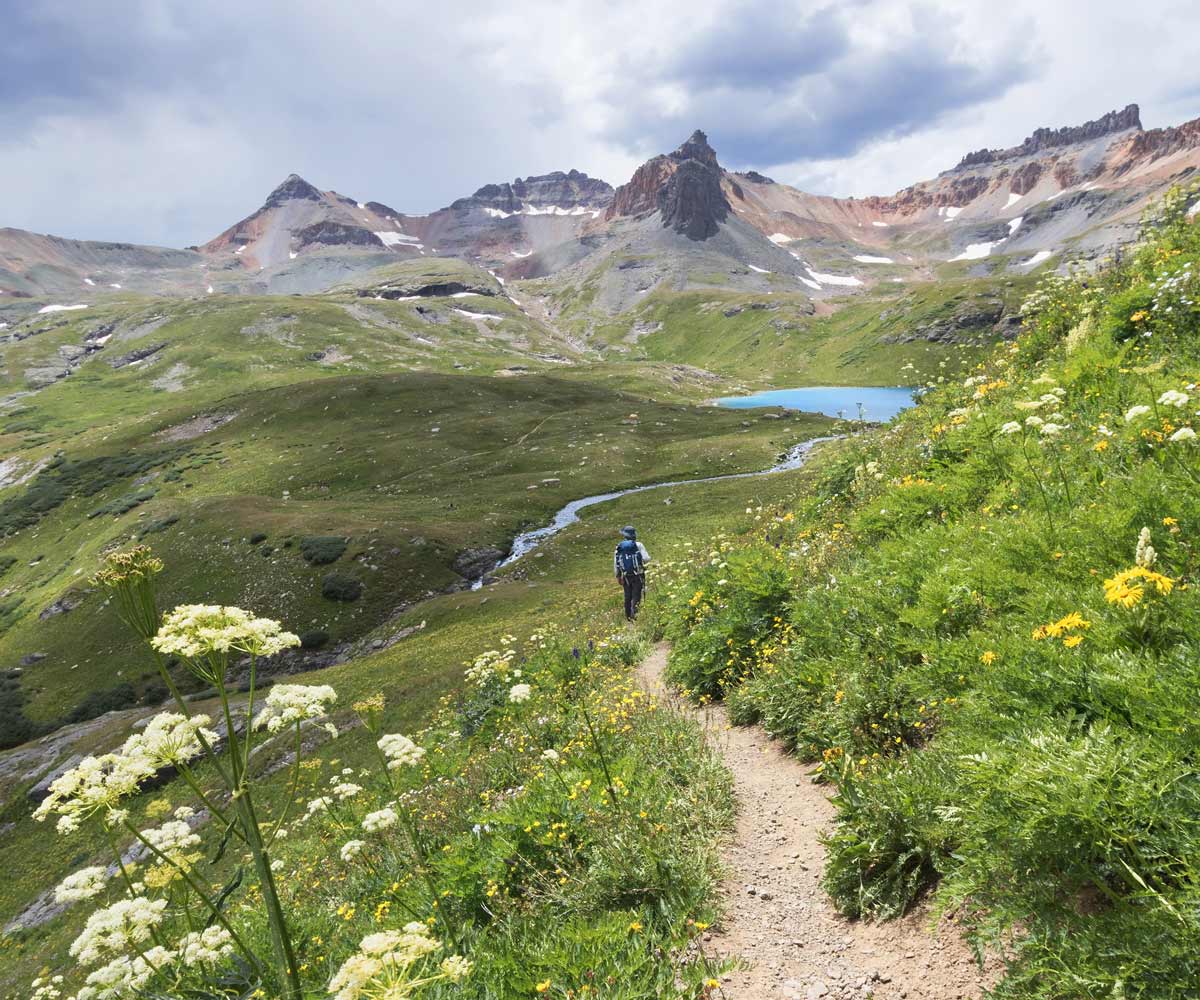 There are so many places to hike and backpack in the state of Colorado it's ridiculous. That being said, there's something about hiking in Durango. Durango's trails are some of the most fun in all of Colorado. Sandwiched between two mountain ranges, high desert plants, and flowy trails all mold together to create a fun and scenic hiking experience.
Some spots we enjoy hiking around Durango include the trails in La Plata Mountains, San Juan National Forest, and the Weminuche Wilderness.
La Plata Canyon is an excellent place to begin your journey into the La Platas as you explore alpine fields to the alpine lake with views of the nearby mountains.
The Weminuche Wilderness lies within San Juan National Forest and there are hundreds of trails between the two that will meet all your hiking and backpacking needs. To the north, expect big views of the nearby Eolus Mountain range and the La Plata Mountains to the west.
#3 Purgatory for skiing and snowboarding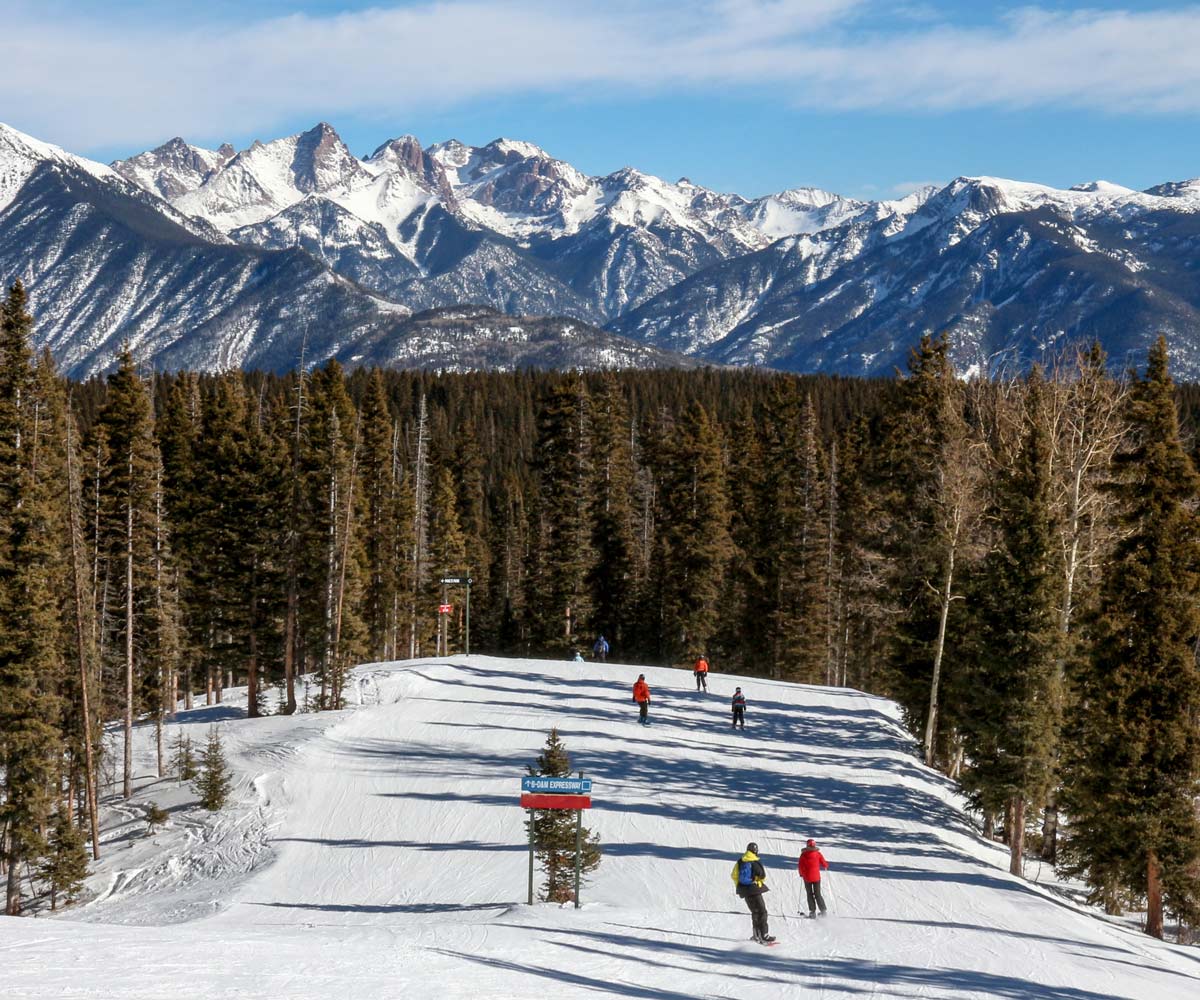 Skiing and snowboarding are two activities that put Durango on the map.
The ski and snowboard season is long enough even for the most diehard winter sports enthusiast. Most skiers and snowboarders venture to Durango's premier ski resort: Purgatory. Purgatory offers on a given day 105 open trails across 1,500 acres and nearly 260+ inches of annual snowfall.
Purgatory is a ski and snowboarders paradise.
Purgatory is an amazing place for skiers and snowboarders of all experience levels.
If you're looking to get some backcountry skiing and snowboarding outside of Purgatory, there are dozens of backcountry lines scattered throughout the La Plata mountains and the San Juan National Forest.
Regardless of where you go skiing or snowboarding, at Purgatory or backcountry, Durango's winter scene is on-point.
#4 Floating and kayaking the Animas River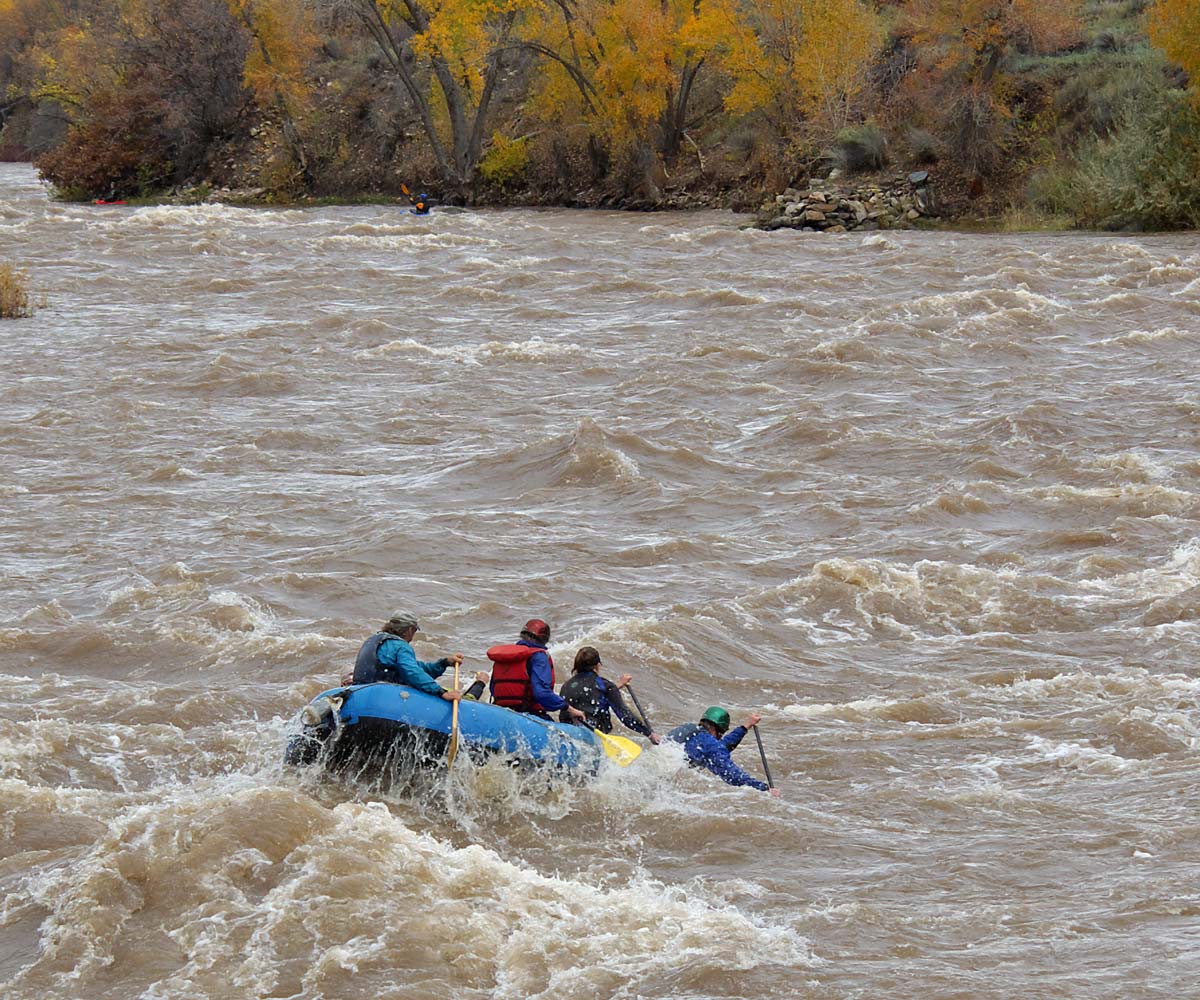 Floating, kayaking, or canoeing on the Animas River is not going to be your average water Microadventure. After all, this river is known for its rapids, especially when the water level is high. If you are a beginner, test out the Lower Animas River first, because the water is much calmer than what you will experience in the Upper Animas. While you can kayak this river on your own, there are many tours available to get you through the rapids in one piece if you're nervous about tackling the Animas.
Floating the Animas River in the summer by tube is an extremely popular activity- one that I personally enjoy each summer. Once the snowmelt from the nearby mountains in Silverton calms down, the Animas River lowers and the rapids become less extreme. This allows for easy coasting via tubes.
#5 The climbing and bouldering scene
All the rocks and mountains in Durango are all waiting for someone to climb on them. The Durango climbing scene is amazing: sport climbing, top-rope climbing, and bouldering. Climbing in Durango can be done all year round depending on where you go. Southern Durango is best in winter and early spring. In-town and north of town in the La Platas Mountain San Juan National Forest.
Worth noting is that the bouldering around Durango is much drier during the winter, which makes bouldering much easier than other times during the year- but the boulders are colder.
A few of the favorite climbing and bouldering options include Turtle Lake, X-Rock, Sailing Hawks, and out by the Hermosa cliffs.
#6 Peak-bagging the nearby 13er and 14er mountains
Across the Durango landscape and neighboring forests, lie the 13ers in the La Platas and San Juan National Forest. Northeast of Durango hosts the 14ers. Regardless of where you go, peak bagging in Durango is on another level. In fact, just finding the time to peak-bag one of Durango's 13ers and adjacent 14ers will turn your time there into something better than you ever imagined.
There are more than 600 13ers and 53 14ers in the state and quite a few of them are near Durango. You might as well go big or go home when it comes to peak-bagging, so choose a 14er like nearby Mount Eolus, or Handies Peak, Sunshine Peak, or Windom Peak to the north of Durango.
All of the 13ers and 14ers near to Durango make great backpacking trips- not just day hiking trips.
#7 Floating, canoeing, and kayaking Lake Nighthorse
Just south of downtown Durango lies Lake Nighthorse. This lake used to be a private lake until fairly recently- it opened to the public back in 2018. This man-made lake covers 1,500 acres and it is the perfect place for floating, canoeing, kayaking, fishing, and paddleboarding. The water is calm, the views of Durango's mesas and the La Plata Mountains to the north are incredible, and it is wonderful for those times you need to relax in between more rugged adventures.
Summer on Lake Nighthorse is my favorite time to go. Nothing beats cooling off on a hot Durango afternoon than water sports or swimming in Lake Nighthorse.
Word of caution: camping around Lake Nighthorse is limited.
You will have to resort to camping at the nearby Lightner Creek Campground and Cabins or one of the campgrounds to the north of downtown Durango.
Conclusion
Microadventurers and nature lovers alike love playing in Durango. The mountain biking, hiking, backpacking, skiing and snowboarding, climbing, peak-bagging, and water sports is what makes Durango a paradise for outdoor enthusiasts.
I personally love traveling to Durango, because I can spend my entire trip outdoors and do something different each and every day regardless of the season.
Whether you choose to day hike, climb, bike, backpack, or simply ski all slopes at Purgatory, Durango is a place in Colorado you will remember for a long time.
What are your favorite activities to do in Durango, Colorado? Comment below or tweet us!