For anyone who's ever been hiking around Durango, Colorado, you know there's no shortage of trails. In fact, there are over 300 miles of trails within 30 minutes of Durango.
One overlooked but an incredible area to go hiking in is the Falls Creek Recreation Area just north of downtown Durango, Colorado. Falls Creek is home to a network of trails to explore. In this blog, we've outlined some of our favorite hiking trails in the Falls Creek area to make it easier for you to pick a trail that's right for you!
Here's an outline of our favorite trails in the Falls Creek Recreation area:
Falls Creek Loop:
This is a moderate four-mile loop that starts and ends at the Falls Creek Trailhead. The trail winds through meadows, aspen groves, and pine forests.
Church Camp Loop:
This is a moderate, three-mile loop that starts and ends at the Falls Creek Trailhead. The trail winds through meadow and aspen groves before going into an open pine forest. It follows the old road that leads to Camp Church, hence the name of this trail. It's a great spot for bird-watchers as you'll often see bald eagles in the area!
How to Get to the Falls Creek Trail System
From downtown, go north on US 550 for 25th St. Turn left. Twenty-fifth becomes Junction Creek Rd., which then changes to CR 204. After 4.3 miles, turn right onto CR 205. Continue another 2.5 miles to find a tiny car park next to several big boulders and a notice indicating the Falls Creek Archeological Area. Park there and start hiking!
How to Get the Most out of Your Hike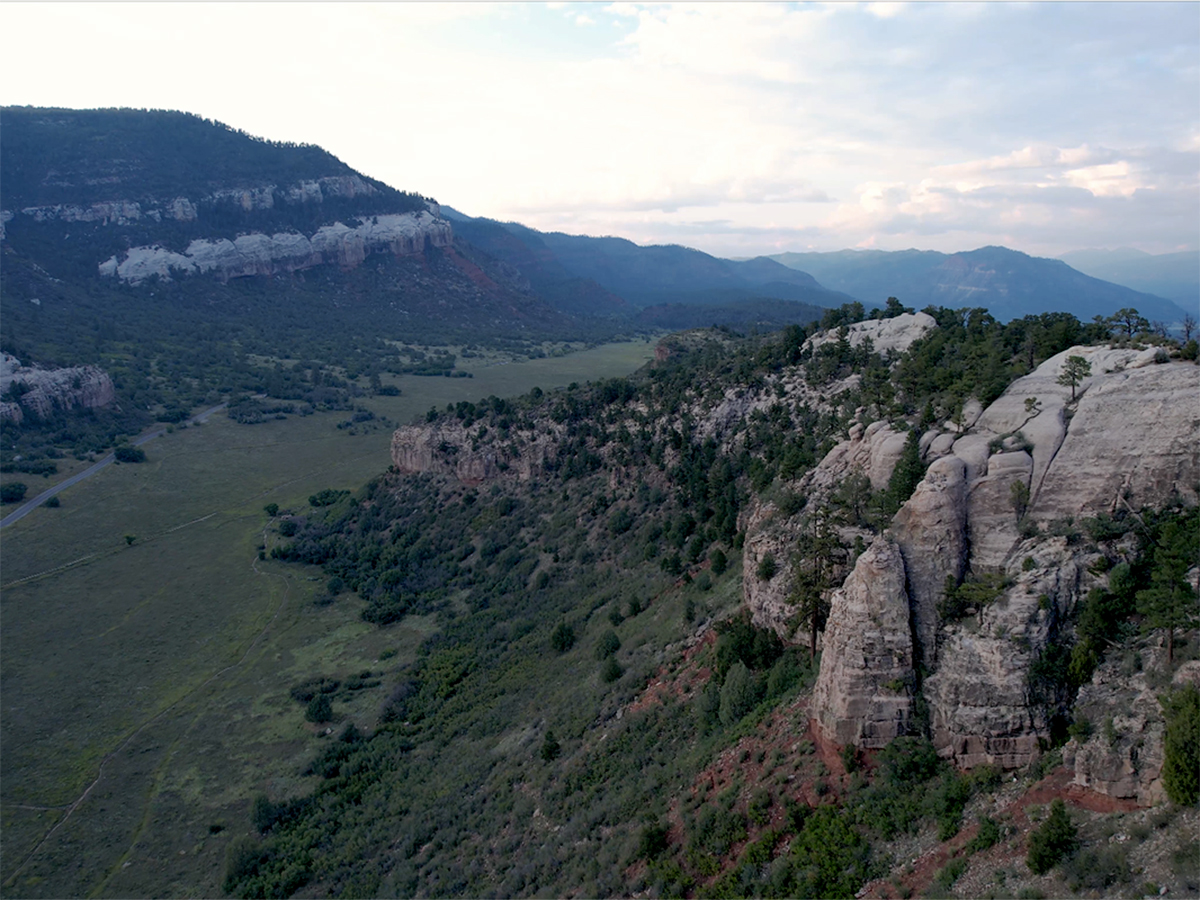 The best time to hike these trails is during fall (October – November). The colors on all of Durango's aspen groves are truly magical and hard not to be missed if you're hiking here at this time of year. Plus, with cooler temperatures come fewer mosquitoes which makes walking through some parts more enjoyable!
Nick The Rambling Man
Nick is the owner and regular content writer for Southwest Microadventures. When he's not writing, you can find him rock climbing, peak bagging, mountain biking, backpacking, or drinking strong coffee.