Read our blog guidelines and pitch us your content!
Content that inspires microadventures with our readers.
All content tied to a location must be focused on Arizona, Colorado, Utah, Nevada, or New Mexico – no exceptions!
Highlight your own microadventure with trip details, photos, videos, etc.
Tips, tricks, and ways to make microadventures easier to achieve.
Gear and product reviews.
Anything outside of the box that will engage our readers!
1. Focused on the southwest and mountain states
If your content includes anything with a location, it must be in Arizona, Colorado, Utah, Nevada, or New Mexico. We want to focus all of our location-based content on those states. If your content doesn't include anything with a location- you're fine!
2. Focused on microadventures
If your content includes any trip, guide, or experience information, it needs to be a "microadventure." Think of Rim-to-Rim in the Grand Canyon, the best ropes swings in the San Juan Mountains in Colorado, etc. Please don't pitch us on your favorite day hikes in your hometown- unless there's some crazy that goes along with it!
3. We want unique content
We are looking for fresh content and ideas that haven't been oversaturated around the web. While it's fine if your piece has been published on a few sites, we aren't looking for something that has been widely distributed.
4. Avoid the basics or common sense advice
Please avoid pitching us on basic information or common sense content. Avoid obvious tips and tricks if you can. Instead of pitching us on "What the degrees mean on a sleeping bag," try: "How to turn your 40 degree sleeping bag into a 0 degree." There is some grey area and flexibility with this guideline. If you're unsure of your idea- drop us a line below!
5. Post length and image guidelines
For SEO purposes, we are looking for posts that are at least 1,200 words in length and no longer than 3,500. For images, please send us the compressed images (web ready) that are less than 800k in size. For the main hero image (the top image), please make the image 1920px by 1200px . For images or videos found within the post, please make the images or videos 1,200px by 80opx. We expect a least one image or video for every 500 words of text.
We want transparency with our partners.
With every post that is published on our blog, we will provide the following metrics to you:
Full traffic of your post after the first week and month of publishing- including unique visitors, link clicks, demographic summaries, and general engagement on our blog.
Full traffic of your post through our social media platforms including clicks and general engagement.
A six-month check-in report with traffic for both the post on our blog and social media platforms.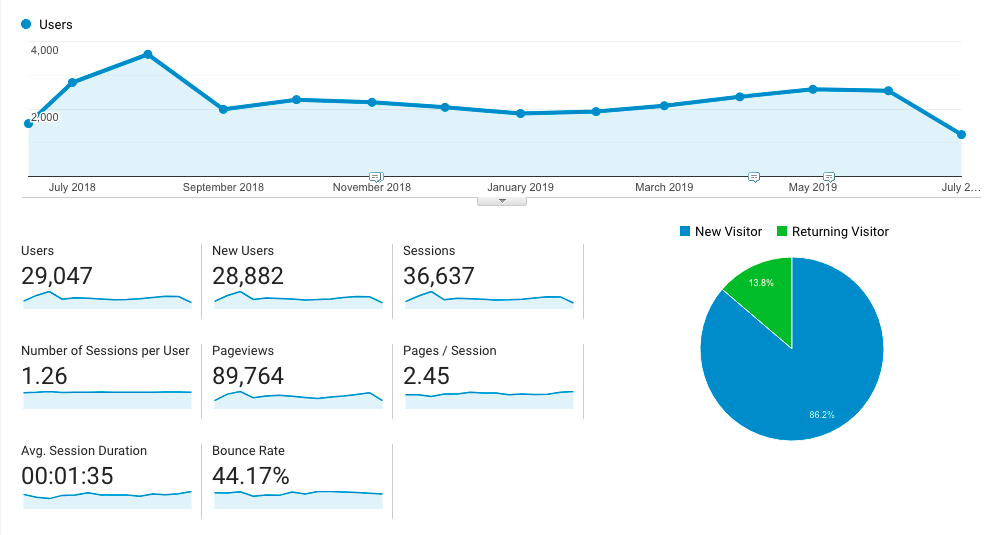 We'd love to hear your idea! Pitch us your concept, idea, and vision below!