Hike, Bike, Climb and Travel Your Way Through Arizona
If you're planning to visit or travel to Arizona, you're in for a lot of surprises from "The Copper State." Arizona is not just desert and cactus! From hiking to biking, climbing in the mountains to kayaking and swimming, Arizona is the perfect place for any Microadventurer. With a variety of landscapes and all four seasons, you're never in for a dull time throughout the year.
Whether you're looking to crush a 5.12 multi-pitch spire in the Red Rock Country of Sedona, bike through the aspens in Flagstaff, swim in northern Arizona, hike Rim-to-Rim in the Grand Canyon, or kayak-backpack in Page and Lake Powell, Arizona is the place for you.
Learn about the Microadventures Arizona has to offer.
Why Travel to or Visit Arizona?
Arizona is famous for its amazing and dynamic landscapes, diversity of climates, and overall dry and sunny weather. These ingredients create the perfect recipe for any kind of outdoor activity you're looking to enjoy in Arizona.
You can mountain or road bike in the Phoenix or Tucson area in the morning, kayak the Salt River or Verde River during the afternoon, and finish off the day with a moonlit hike amongst the giant towers in Sedona. The next morning, go for a stroll amongst the aspens in Flagstaff or jib a rail on your skis at the Arizona Snowbowl. Arizona is a place where Microadventures are found in every corner of the state!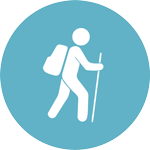 Hiking
Arizona provides ample hiking opportunities in almost every city and town in the state. From hiking and backpacking in the Grand Canyon to hiking amongst the red cliffs of Sedona, a hiking Microadventure is waiting for you.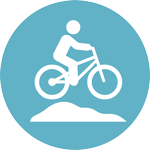 Mountain Biking
With thousands of mountain biking trails throughout the state, Arizona is a mountain biker's paradise. Ride all types of terrain including high mountain passes, deserts, forest meadows, and red rock canyons.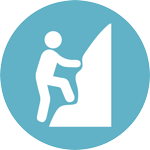 Climbing
Arizona features remarkable climbing crags on all different types of rock. From multi-pitch to bouldering, you will find climbing routes of all varieties and difficulties throughout the state.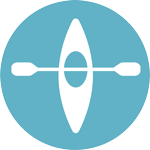 Swimming and Water Sports
Yes, Arizona has water- and lots of it! Arizona is home to dozens of lakes and rivers, which offer great swimming, cliff jumping, kayaking, paddleboarding, and jet skiing.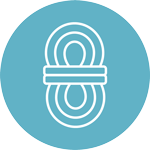 Canyoneering
Known as the "Grand Canyon State," Arizona's canyoneering opportunities expand all corners of the state. Whether you're a beginner canyoneer or a pro, grab your rope and rappel gear and explore a canyon in Arizona!
Our Favorite Arizona Adventure Towns and Cities
Flagstaff
Pines and aspens meet mountains. Flagstaff is the largest city in northern Arizona. Nestled between the San Francisco Peaks and the world's largest ponderosa pine forest, Flagstaff is the center of many outdoor recreations including mountain biking, hiking, camping, and skiing. Visitors of Flagstaff are in for a real treat when traveling to this mountain town.
Sedona
Page
Where canyon country meets water. Just on the border of Arizona and Utah, Page sits on the largest man-made reservoir in the world. With over 500 miles of sandy beaches and towering sandstone cliffs, Page is your go-to water destination in Arizona. The opportunities to kayak, jet ski, boat, and deep water solo are endless!
Prescott
Backed up against the Prescott National Forest and the Mingus Mountains, Prescott is a city in central-Arizona that offers all types of outdoor activities. Mountain bike, climb, or boulder in the mornings, then cool off with some kayaking or paddleboarding at Watson Lake in the afternoons. Finish off your visit to Prescott with a great burger and a sunset hike.
Tucson
Whether its mountain biking, hiking, or climbing you're into, Tucson is in a league of its own. With mind-blowing desert scenery around the city limits, endless sunny days, and mid-sized city amenities, Tucson is an ideal basecamp for all your outdoor Microadventures.
Kingman
Located in the Hualapai Valley, amid the Cerbat and Hualapai Mountain Ranges, Kingman is a great place for hikers, backpackers, climbers, and mountain bikers alike. Considered a hidden-gym, Kingman offers similar landscapes and outdoor activities to Phoenix and Tucson without the crowds!
Scottsdale
Beautiful weather and magnificent desert scenery attract hikers, road bikers, and mountain bikers from all over the world. Scottsdale is famous for its blend of outdoor activities and great after-Microadventure beer and food options.
Our Favorite Arizona National and State Parks
Grand Canyon
The most famous canyon in the world! Over 276 miles of distinctive geological features and colors. The Grand Canyon National Park provides opportunities for all sorts of Microadventures including hiking, backpacking, and climbing.
Petrified Forest National Park
A quieter National Park in eastern Arizona. Petrified Forest National Park hosts miles of petrified conifer trees and grand desert vistas. While hiking is somewhat limited within the park, backcountry backpacking at Petrified Forest is top-notch with dozens of secluded spots.
Saguaro National Park
Saguaro National Park is home to an endless supply of Saguaro cactus and desert vistas. While sight-seeing is the most popular activity within Saguaro National Park, individuals looking for a Microadventure can experience desert mountain biking, backpacking, and hiking to see the Park's petroglyphs. 
Glen Canyon and Lake Powell
Containing 25 million acres, Glen Canyon National Recreation Area offers unique opportunities for any Microadventurer. Located near Page, Arizona, Glen Canyon also includes Lake Powell and its 500 miles of sandy beaches. A water lover's paradise, both Glen Canyon and Lake Powell offer everything from kayaking, paddleboarding, boating, jet skiing, and deep-water soloing.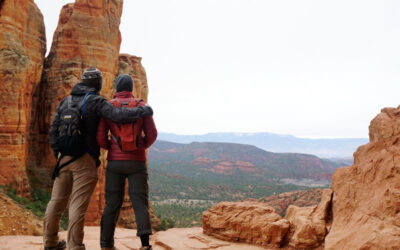 To get you prepped for your hike in Sedona, we've compiled advice into a detailed guide on what to expect when going for a hike in Sedona.
read more
Arizona Photo Gallery
Some of the latest photos that our team has taken in Arizona.