Yes you need a permit to hike or visit Antelope Canyon
When friends and family visit me in Arizona, a few of them want to check off a bucket list item: hike Antelope Canyon. For most non-Arizona residents, there is a misconception that you can hike or visit Antelope Canyon without a permit. This is actually not the case (and for good reason).
Permits are required in order to visit both Upper and Lower Antelope Canyon. Permits are issued by licensed guides and organizations that provide hiking and photography tours in Antelope Canyon. The permit fee through the Navajo Parks and Recreation is $8 per person on top of what your cost would be for your licensed guide.
Can you hike Antelope Canyon without a tour?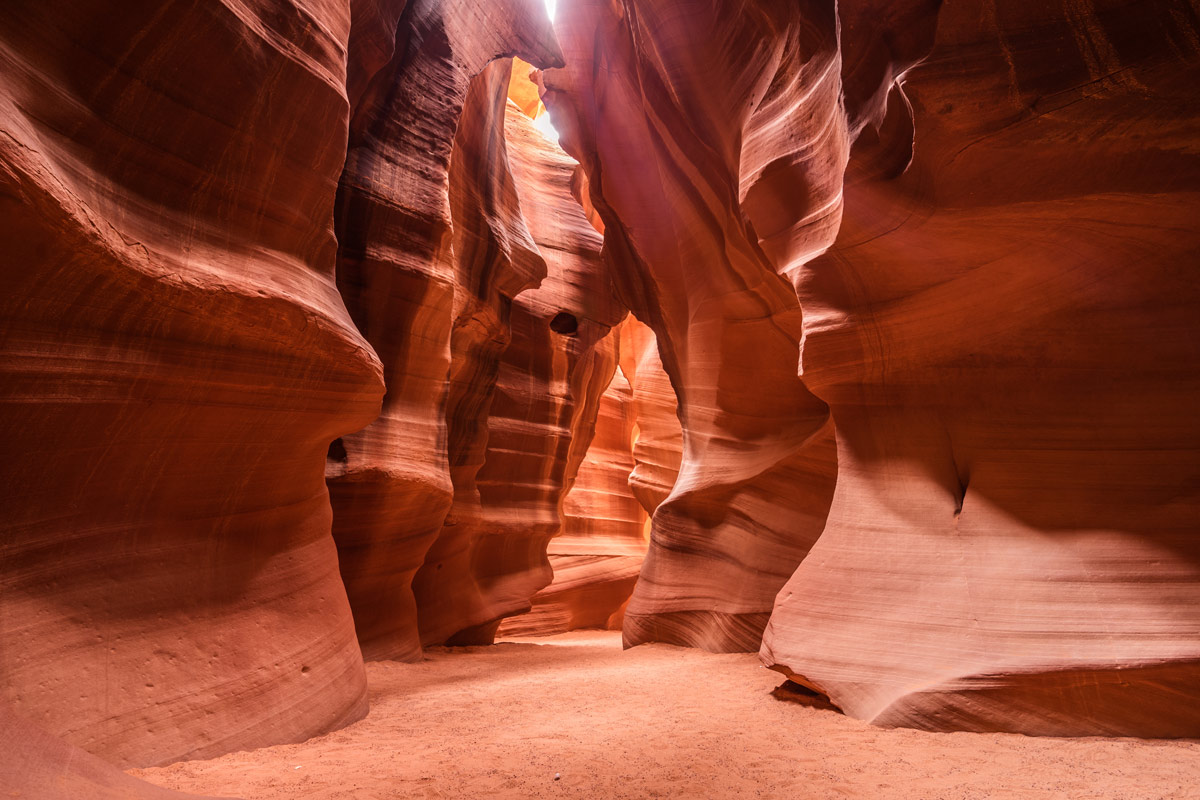 One of the main chambers in Lower Antelope Canyon.
"Can't I just buy a permit and go?" A woman asked in front of the line at Antelope Canyon Tours. The manager behind the counter responded with a firm, "No."
Plain and simple, you cannot hike Antelope Canyon without booking a tour reservation. While that might seem silly or frustrating, I view it as a good thing. During my visits to Antelope Canyon (both Upper and Lower), the tours were a blast. The guides are highly informative, have a great sense of humor, offered photography tricks and spots, and actually point out features and sights within the canyon walls that I would have missed otherwise.
Is there an entrance fee for Antelope Canyon?
Yes, but there's no person at the gate of Antelope Canyon with a scanner. This is not Disneyland. That being said, you won't be entering Antelope Canyon without securing both a tour and the permit through a licensed guide company or individual guide.
As mentioned before, hiking in Antelope Canyon requires two fees: a permit issued by Navajo Parks and Recreation and the tour fee to be taken out to Antelope Canyon and guided around. The permit and tour costs have been wrapped together in my experience and can cost anywhere from $40-200 per person in total depending on what tour you choose.
Hiking tour or photography tour in Antelope Canyon: which is better?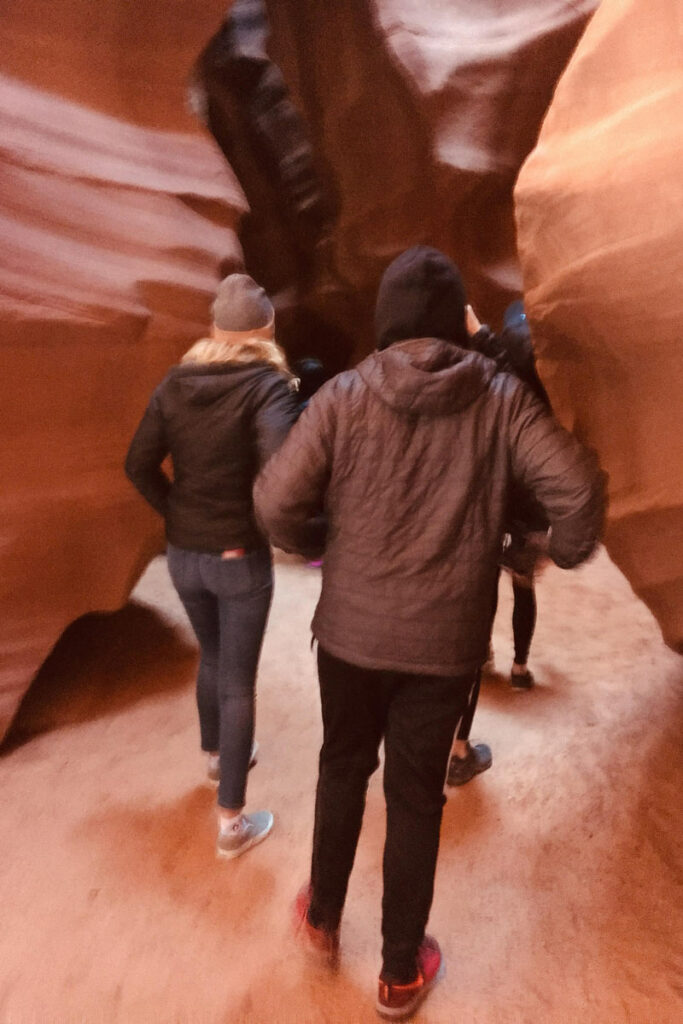 The Antelope Canyon bottleneck…want to avoid this madness? Go on a photography tour during the week.
It depends on what you're looking to get out of your tour to Antelope Canyon. In my experience, here are the benefits and drawbacks of the hiking tours and photography tours:
Hiking tour benefits:
Generally cheaper than the photography tours
More time slots, reservations, and permits are available each day
The tours are quicker- which is great if you're looking to explore other areas of Page, Arizona besides Antelope Canyon
Hiking tour drawbacks:
A lower price point usually means more people- Antelope Canyon gets crowded quickly when you're with a hiking tour
Less imitate experience
Cannot really take professional photos because of the time constraint
Photography tour benefits:
The tours are much longer and therefore more suited for photographers who need time for composition and metering
Fewer people are interested in photography tours so the experience is quieter and more intimate
You're free to bring more gear, lenses, and a tripod
The guides provide great advice on where to set your tripods and how to formulate the composition
Photography tour drawbacks:
There are fewer tours available so reservations can be more competitive
The tours are always more expensive: I personally paid $125 for a photography tour of Lower Antelope Canyon
How do I get a permit for Antelope Canyon?
It's very similar to get a permit for both Lower or Upper Antelope Canyon: go through a licensed guide company or organization. There are a dozen or so companies located in nearby Page, Arizona to choose from.
The tour company will take care of the necessary permit for the Navajo Parks and Recreation, transportation to and from Antelope Canyon, and a guided tour. A pretty sweet deal for $40+ if you think about it!
Wrapping up
A permit and subsequent tour are required in order to hike or see either Lower and Upper Antelope Canyon. While this might be frustrating to some, we see it as a positive since getting a guided tour of Antelope Canyon offers a lot of value.
In my personal experience, the guided tours were a blast. The guides are informative, provide advice on getting great photos, and point out features and shapes in the canyon walls that I would have never seen on my own.
If you're visiting Antelope Canyon this season, don't forget to make a reservation with a tour guide of your choice!
Which tour did you do when you went to Antelope Canyon? Comment below or tweet at us!