No, you need to go with a licensed tour company.
Well, we're pretty much done here!
In all seriousness, don't even think about visiting or hiking Antelope Canyon without securing a reservation through a licensed guide or tour company. A permit issued through the Navajo Parks and Recreation department and a guide is required to visit or hike Antelope Canyon- and it seems there is no exception to that rule either.
Why you should use a tour organization or guide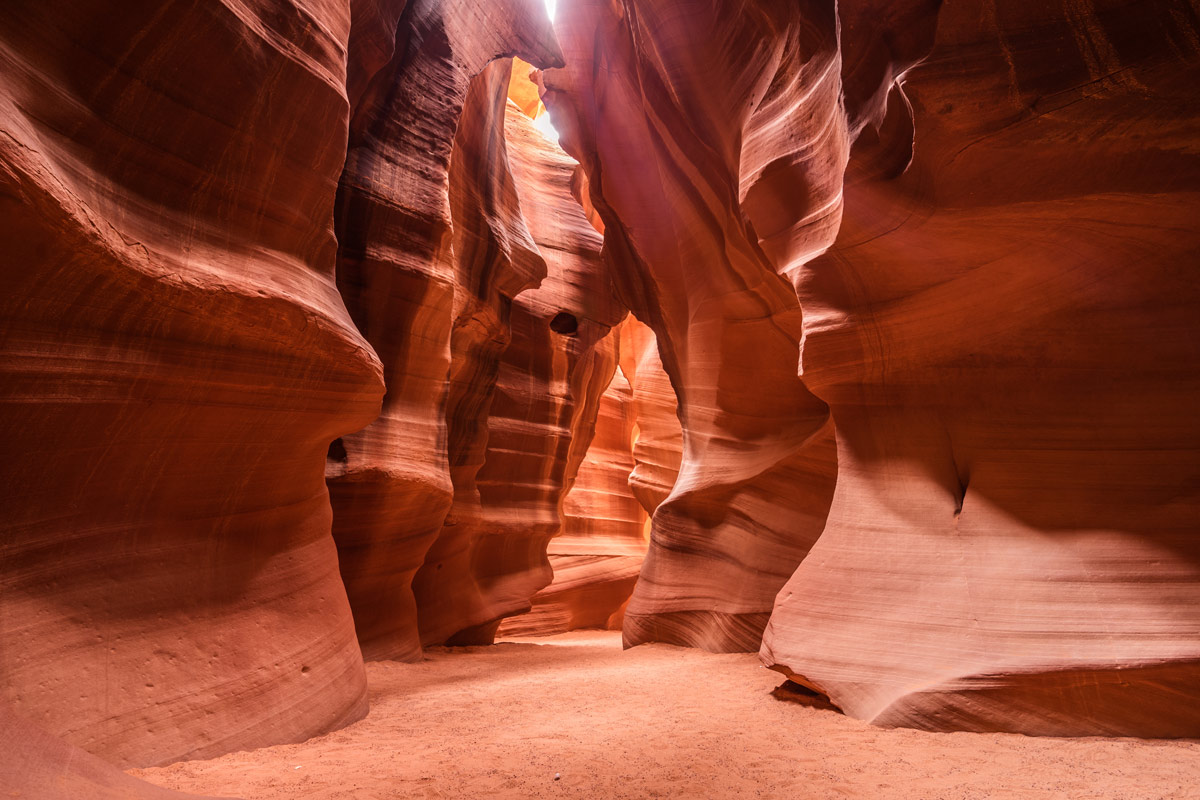 While it might seem frustrating to have to go through a tour organization or guide in order to hike or visit Antelope Canyon, we see it as a positive! During my two visits to Lower Antelope Canyon in 2019, our tour guides from Antelope Canyon Tours were incredible. They offered great advice on how to configure our camera's white balance to capture the true colors of the slot canyon's walls and even showed us the best spots to take photos. The guides were highly informative, had a great sense of humor, and were local members of the Navajo Reservation living in Page, Arizona, where Antelope Canyon is located close to.
Hiring a tour guide is a great way to get the most out of your visit to Antelope Canyon and support the Navajo Nation's residents.
How much are tours of Antelope Canyon?
The total price of a tour of Antelope Canyon depends on what tour and outfitter you book your reservation with. In my experience, normal hiking tours ranged from $40-60 depending on the day of the week and season. Photography tours, which are best for serious photography advocates or professionals, can run $125 and up.
The permit and tour costs are almost always bundled together and it is expected to tip after your tour is complete.
Wrapping up
You cannot hike or visit Antelope Canyon without booking a tour reservation, plain and simple- so don't even ask when you're booking a reservation. In my experience, tours are not a necessary evil, but truly worth the money. The two guides I had in 2019 were informative, provided advice on camera settings and composition, and pointed out features in the canyon walls that I would have never seen on my own.
Guides are totally worth the money.
Resources for Antelope Canyon: