The rugged city of Durango, Colorado can be found within the southwestern part of the state. While you may think that you must travel to this destination during the summer months, you must understand that any time of the year is perfect for a visit. While you are in Durango, hiking from one spectacular area to the next, you will appreciate the sights you see within the San Juan National Forest, the La Plata Mountains, and the areas filled with aspens and towering pine trees. One of the best ways to experience nature in Durango is to camp at one of the many free dispersed campsites.
If you're ready to save some money on your next Microadventure, here are my personal favorite free dispersed camping sites and spots in and around Durango, Colorado:
Barnes Mountain – Past Las Animas Lookout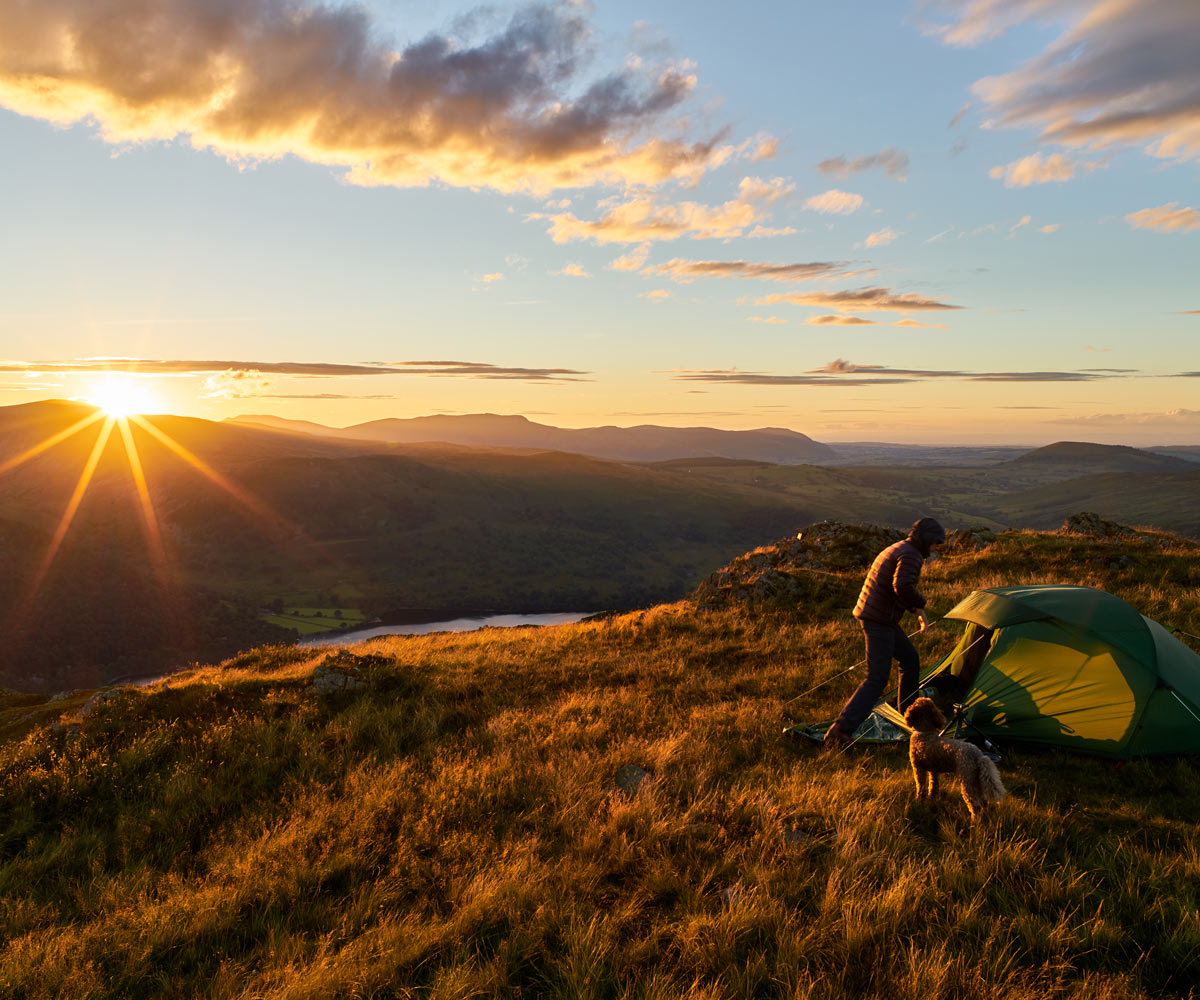 You must drive past the Las Animas Lookout to camp out on Barnes Mountain. The ride out is not that easy since it is a dirt road filled with holes, ruts, and things you are probably not even going to want to know about. However, once you arrive, and find your campsite, you can easily access many hiking trails in the area. The Animas Mountain Trail is five and a half miles long and it will connect you to Dalla Mountain Park if you choose to continue further.  ou will begin this hike in the parking lot and once you get to the main trail, keep taking right-hand turns until you see the amazing view of the Animas River Valley.
When you are ready to return, you must be prepared for views of the La Plata Mountains from camp.
Durfield BLM Boondocking
Durfield BLM Boondocking is very close to downtown Durango, which is perfect if you need to stock up on more supplies and beer. This free camping area is very quiet, especially if you do not have anyone camping nearby. There are many wonderful hiking trails over in Horse Gulch and the Telegraph Trail is perfect if you want a long-distance hike that goes out and back again. If you are looking for shorter options, there are multiple lower loops that are each approximately three miles in length.
Missionary Ridge Road
When you begin your drive down Missionary Ridge Road, do not even start to look for a dispersed camping spot until you reach mile marker 3.6. You can then camp anywhere on the rest of the road with the exception of the areas between mile markers 6.8 through 9. The Missionary Ridge Trail is nine miles long and it can be quite difficult unless you are an experienced hiker. You may want to veer off course towards the Haflin Creek Trail, which is almost six and a half miles long. You will climb almost three thousand feet in elevation on this trail, starting at the creek itself. I recommend you spend a little time unwinding at the top because it is a good place to see the valley river from the ridge.
Madden Peak Road
Camping on Madden Peak Road is easy once you know where the private property ends, and the forest access begins. As soon as you start on Madden Road, keep an eye out for FSR 316, which is about a mile from the highway. There are a couple of good camping sites on that road within a couple of miles or you can turn onto FSR 568 and stay at one of the five campsites within a few hundred yards. A perfect hike in this area is the Madden Peak Trail, which is four and a half miles long. You can combine a climb to this summit with climbs to the top of Parrot Peak and Gibbs Peak, but make sure you start out early enough in the day and do not linger for too long along the way.
Cherry Creek Road
Cherry Creek Road is within the San Juan National Forest, but since it is right off the road, there is always a hum of cars in the background. The Cherry Creek Natural Area Trail is approximately five and a half miles long and it is an excellent hike for all skill levels. If you want a hike that is a little longer, you can combine this one with the Hidden Mesa Trail, which is another six and a half miles in length. This trail does have one steep incline, which means you will be struggling to get up it at some point during your hike.
FSR 528: Sauls Creek Area in Bayfield
This is another free dispersed camping area within the San Juan National Forest and there are usually eight campsites that are ready for campers. There are also a few others, but they are not as cleared out as the first eight. This camping area has posted signs to ensure you are aware of where you should and shouldn't camp, while also sharing the rules that you must follow when you are there. The Sauls Creek Trail is an excellent place to begin in this part of San Juan National Forest. The trail is about five miles long but use caution because there are usually cyclists and horses out on the trail as well.
La Plata Canyon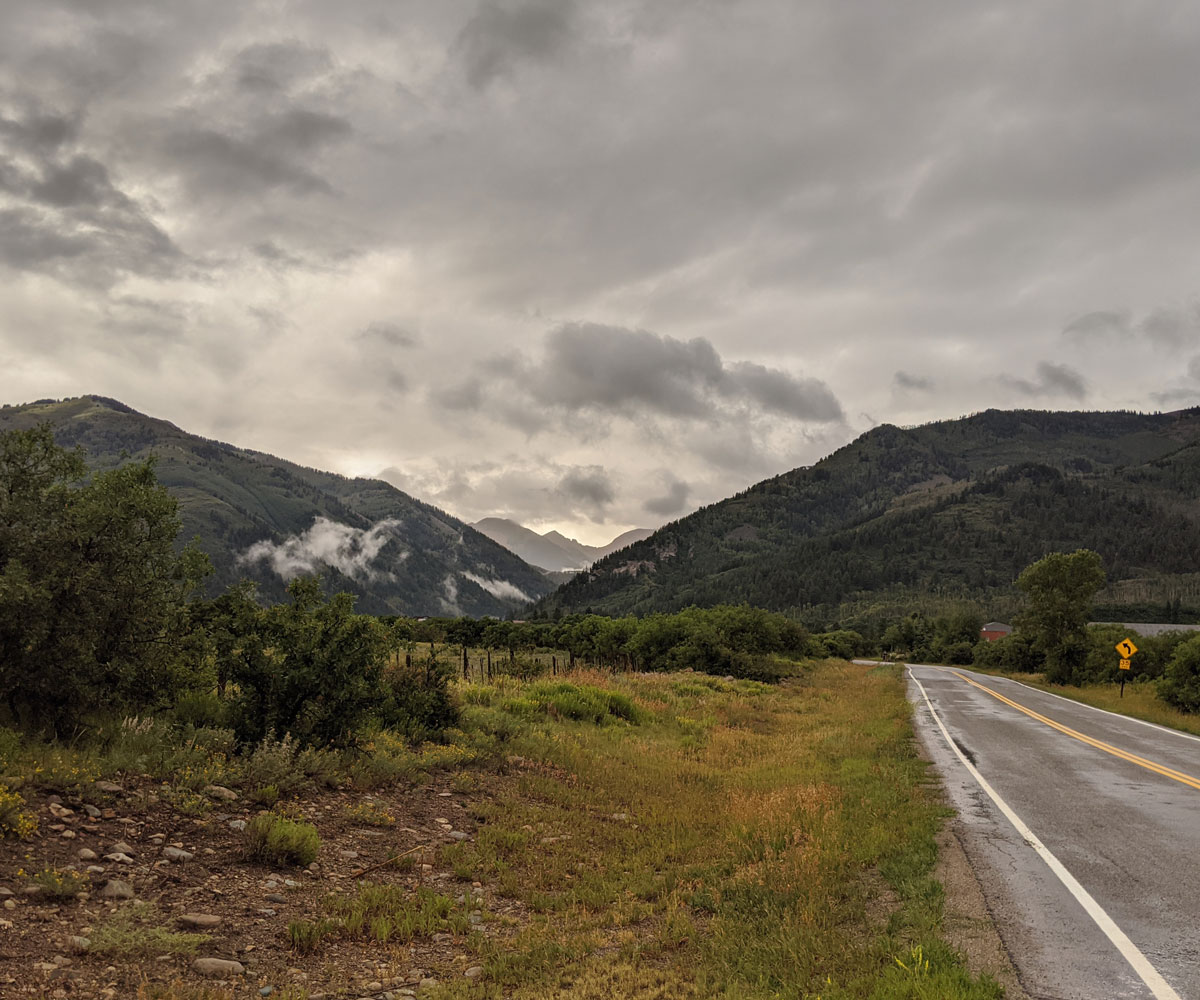 Looking towards La Plata Canyon from County Road 124 near Mayday.
My favorite place to camp for free around Durango is without a doubt, La Plata Canyon. Nestled between the two mountain ranges that make up the La Plata Mountains, camping in La Plata Canyon is an unbelievably beautiful place to rest your head at night.
Located just west of Durango off of highway 160 and County Road 124, La Plata Canyon is an easy 45-minute drive (door-to-door) from downtown. The road is paved until you get into the canyon itself- just past the "town" of Mayday. From there, expect a compact and well-maintained forest service road- smooth enough for most sedans to drive on.
That being said, during Durango's monsoon season, the road tends to get a little bumpy! Be prepared for some mud and bumps!
Upon reaching La Plata Canyon pas Mayday, you'll drive past Snowslide Campground, a designated campground. From there, look out for pullouts on the left and right side of the road all while staying away from the other designated campgrounds.
While signage is hard to see along the road, the three free, dispersed camping areas in La Plata Canyon to look out for are:
La Plata City
Madden Creek
Miners Cabin
Expect views of the surrounding La Plata Mountains to the left and right as you sit amongst aspen trees and the La Plata River.
La Plata Canyon is truly the best place to camp for free in and around Durango.
Conclusion
While there aren't a ton of free dispersed camping spots in and around Durango, Colorado, there are just enough to rest your head at night while not dipping into your wallet. With great hiking available from most of the camping areas on our list, utilizing some of the camping spots on our list is going to be a great way to spend your time and Microadventure in and around Durango. So get out there and camp!
What is your favorite place to camp in and around Durango?
Resources for Durango